Valorie Burton
"Where you GO is determined by how you GROW."
Get to Know Valorie Burton
Valorie Burton, life strategist, and international speaker, is CEO of the Coaching and Positive Psychology (CaPP) Institute. Her life-changing message has an intriguing, research-based emphasis in the pioneering field of applied positive psychology – the study of what happens when things go right with us. Her company provides coaching, coach training, and resilience training and has served clients in all 50 states and 20 countries on six continents. Since 1999, she has written 13 books translated into multiple languages, including Let Go of the Guilt, It's About Time, and Successful Women Think Differently. She has appeared regularly on the TODAY Show, CNN, Dr. Oz, and Essence, and has spoken for hundreds of organizations around the globe. She was named one of the top 60 motivational speakers in America and one of the Top 100 Thought Leaders in the field of personal development.
Valorie Burton Resources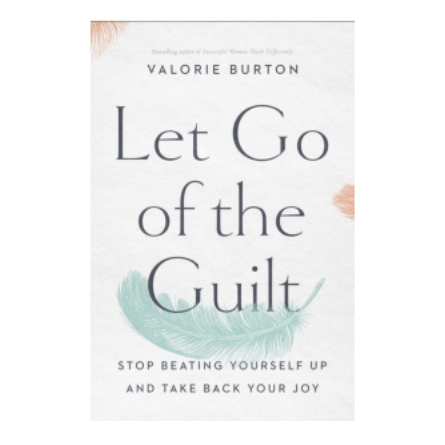 Let Go Of The Guilt
Stop Beating Yourself Up and Take Back Your Joy
Buy the New Book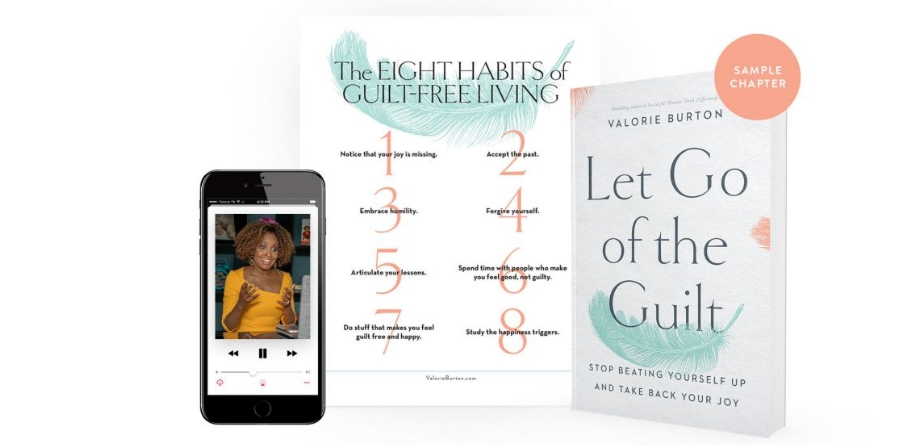 Three Free Assessments To Help You Grow.
Register to Receive Your FREE Bonuses & The Book Club Kit.
Take the Assessments