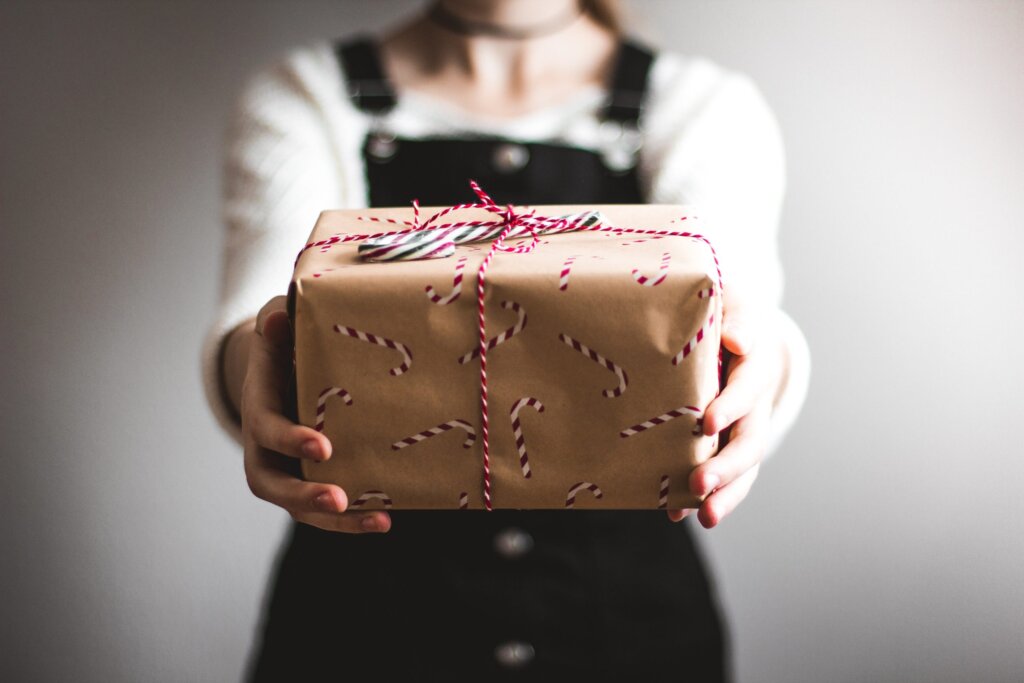 Tonight, the members of our teams will gather for a One Company party to celebrate the past year and look ahead at what's to come. We try and gather every year, but this year is special because we'll have everyone under one roof—something we don't often get to do.
I'll be there with Margaret and we're looking forward to spending time with the people who make our mission of Transformation possible. And when we arrive, we won't have to worry about whether we'll enjoy the party.
We're bringing the joy with us.
It's no wonder that I'm thinking about joy as the holiday season throttles up. We're in that time of year when people are in the frame of mind to enjoy themselves. They're reflecting on their accomplishments, or looking ahead to what's possible, and the result of that reflection is a heart full of joy.
We often think of joy as something that happens to us—we enjoy ourselves at a party, or we enjoy a piece of cake—but the truth is that joy is something that happens in us.
Joy is a choice.
We choose joy like we choose a positive mindset. We choose joy like we choose to put a 10 on someone's head. We choose joy like we choose to see possibilities, answers, and options.
But often, we don't choose joy.
A recent survey from ATKearney found that there was a joy gap in the workplace—90 % of respondents expected to feel joy, but only 37% said they did. And the older the company, the lower the levels of joy!
Why is that? Because we quit choosing joy. We expect someone else to be responsible for it. We expect our boss or teammates or spouse or children to make us feel joyful in our lives.
We give away the one thing we can control—our choice—and accept whatever we get from the rest of the world.
We begin to choose joy when we do three things:
Appreciate the people around us.
Appreciate the circumstances in which we find ourselves.
Look for the good in both.
Kevin Johnson, CEO of Starbucks, shared an interesting insight in an interview with Harvard Business Review. Johnson, who previously served as CEO of Juniper Networks, told HBR that he had one principle that guided his decisions: he would only do things that brought him joy.
"And so, here I am at Starbucks," he said, "doing something I think is joyful with people I love."
Johnson made the choice to bring joy with him after a skin cancer scare in 2012. He spent months trying to figure out what his new normal would be until he finally settled on choosing to enjoy the people and circumstances of his life, and to find the good in each.
Tonight, Margaret and I will spend time with our team, moving from table to table and sharing our gratitude for each person's contribution to a fantastic year. And no matter what's on the dinner menu or who chooses to sing karaoke, we'll delight in the moment that we get to share.
In doing so, we'll bring the joy with us and share it with everyone around us.
My hope is you'll do the same this holiday season.