One Change I'd Make to Engage Kids Better If I Had to Do It Over Again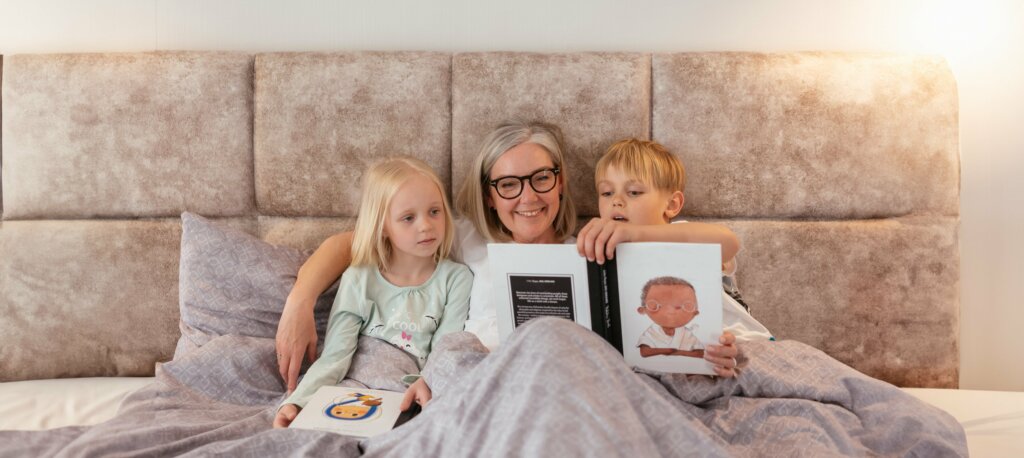 One of the best questions I've asked parents and teachers over the years was this: "If you had to do it over again, what would you do different?"
I've received priceless pieces of advice, often borne out of regret.
I know what I'd say. When it comes to connecting with kids or engaging students, I have one action I'd take far more often than I did. I'm not sure why I didn't leverage this single decision more often. It's simple and it almost always captures their attention and engages kids no matter who they are. When it comes to my parenting journey…
I'd risk more and rescue less.
I'd offer fewer explanations and more experiences.
I'd do less preventing and more preparing.
I'd be less concerned with schools and more concerned with skills.
I'd spend less on possessions and more on perspective.
One Thing to Inspire, Prepare, and Develop the Next Generation
When it comes to engaging students, my shift would be quite simple. I would provide:
Stories.
True stories.
True stories of their peers.
True stories of their peers who did something incredible.
More than forty years of teaching and thirty-five years of parenting informs how I engage the next generation. Since stories are so significant, I almost always launch a conversation with a story. They engage the right hemisphere of the brain, kids can remember them, and they're easy to share with others. And most of all, they invite students into the discussion.
So, I thought I'd offer a collection of stories to you.
On November 16, 2023, Growing Leaders and Maxwell Publishing is launching a collection of stories called I Can't Wait: 52 Stories of Kids Who Changed Their World…That You Can Discuss Together. These short stories make up 52 chapters, one a week for an entire year. They're perfect for class time, dinner time, or bedtime. They include discussion questions and a link to a video about the young person in that chapter. They're about people, ages five to twenty-four, who stepped up and did something rather than "veg" on the sofa binging Netflix shows or watching TikTok videos.
Did you know a young teen created a women's undergarment that can detect breast cancer when his mother suffered from it a few years back?
When a young adult saw Kenyan kids whose shoes were too small, he designed a shoe that can expand and grow as their feet grew. He's given away thousands of pairs.
A young boy who immigrated to the U.S. had no friends at school. As a teen he solved this problem by creating a school lunch program called No One Eats Alone.
Did you know a blind teen created a system for reading to help those who can't see? Although he invented it a century ago, we still use today. His name was Louis Braille.
Did you know a high school student designed the American flag we use today as a school project? When President Eisenhower chose it, this student got an "A."
Your job? Read the story. Discuss the questions. Watch a video. Decide on a takeaway.
Normally, we only hear bad news about kids on TV. This is good news about young people who've done fascinating things, instead of waiting until they were adults to change their world. They essentially said, "I can't wait!"
To be honest, I can't wait to put this book in your hands to better launch conversations at dinner time, bedtime or in the classroom. They will engage and inspire the kids near you. This could be a great gift for the holidays.
Are you ready to inspire the young people in your life?
Show them they don't have to wait to change the world. Pre-order I Can't Wait today to pave the way for a generation of change-makers.