How to Build a Personal Development Plan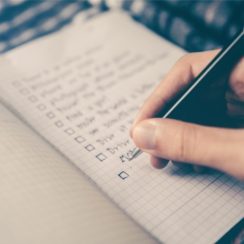 Ask a group of executives if they consider personal development important, and the consensus will likely be a solid "yes." Ask them if they actually have a personal development plan, and the majority will probably answer "no." The reason? Time.
We all have the same amount of time each day. It's not about having the time; it is about taking the time. And taking the time to build a personal development plan is choosing to invest in yourself and your team.
Why Build a Personal Development Plan?
Think of it this way — you can't give what you do not have. You can't pour your energy, talent and resources into the lives of the people on your team if you are not pouring energy into yourself. Senior leaders must stay abreast of the latest trends and directions in their industry. Building a personal development plan helps support leaders in learning about their key clients' culture and challenges.
The Three Keys of a Personal Development Plan
An effective Personal Development Plan should have three key components:
Personal Development — Focused on self-awareness, character and your values.
Professional Development — Centered on skills training, leadership training and continuing education in your field.
Operational Experience — Devoted to the concrete experiences of your professional path, including jobs, internships, assignments, projects, ride-a-longs, etc.
The Personal Development Tool That Should Appear in Every Plan
The most popular, and arguably most important, form of personal development is reading.
Reading anything (books, blogs, articles or even watching YouTube videos) can expand your mind, increase your knowledge of your field and introduce you to a new perspective. Collectively, these will deepen your personal development. When choosing what to read, pick topics that are of interest you; otherwise, reading will feel laborious.
Beware of setting goals that are too lofty; I encourage people to try an Irreducible Minimum — a reachable daily goal that cannot be reduced. For example, you could set an Irreducible Minimum of reading two pages per day. It you read more, it's considered bonus reading and a win for you. If you only read two pages, give yourself a check mark for the day — and be proud of the accomplishment.
Keeping track your progress is key for holding yourself accountable with your personal development. Some people find that a business coach is a great way to stay accountable and keep on track with their personal and professional goals. Whichever route you take, any intentional action to grow yourself will result in remarkable performance — for both yourself and for those you lead.
Perry Holley is a Coach and Facilitator with The John Maxwell Company. He has progressed through 30 years of leadership experience within several global companies, including Stryker Medical and IBM. Perry is known for delivering practical, authentic management consulting based on decades of corporate leadership impact.