Introducing Maxwell Leadership®: One Brand, One Goal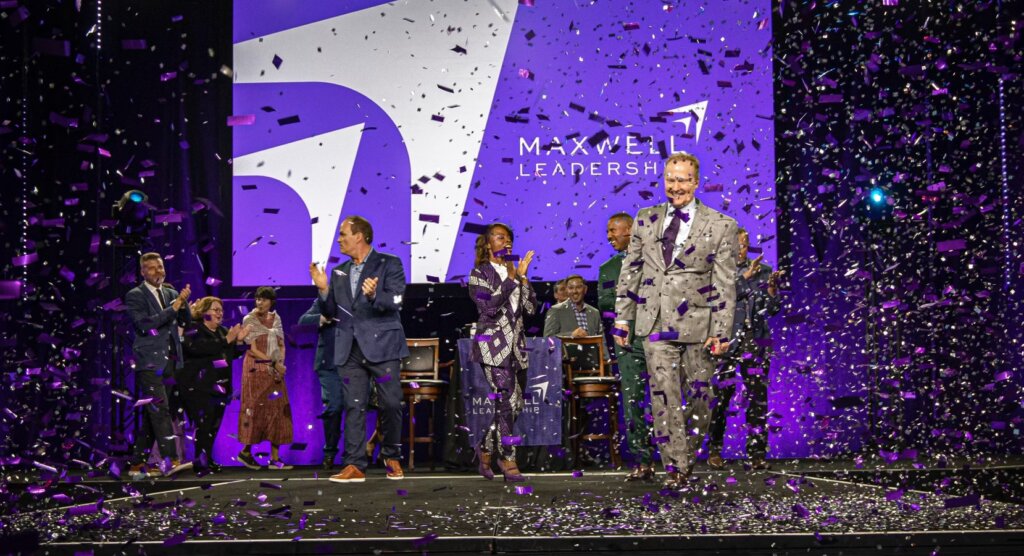 In the words of John C. Maxwell, "Creating positive change is the best way to test whether a person can lead well … and everyone deserves to be led well." Change is always an opportunity. A time to rise to a defining moment and lead well, embracing healthy evolution and balancing it with consistency to empower others to not only succeed but also experience significance. That's what transformational leadership and the vision for a better tomorrow are all about.
We're evolving together to help you become the best you yet.
On the heels of his 75th birthday, John is inviting you to join him in a defining moment in his leadership development journey by representing his name and his philosophy in a new, exciting way. Alongside our Thought Leaders and Speakers, Staff and Certified Team Members, we are evolving to represent a more unified vision in living our servant leadership mission and to provide a clearer path for anyone seeking to grow – both personally and professionally.
Meet the new Maxwell Leadership®
Going forward, we are Maxwell Leadership: one unified brand with one unified voice, offering you the opportunity to lead powerful, positive change in yourself, others and the world through values-based leadership. We have a unique opportunity to establish this legacy of leading with significance alongside John as we shift from a founder to foundation brand: building beyond John's personal charisma and unique gifts to impact lives and leaders for years and years to come.
New Brand, New Look and Feel
As part of our brand transformation, you'll see our new name, renewed message and elevated look implemented in everything from our new website and online community to new and refreshed content that will make it easier than ever to continue becoming the leader you were born to be.
Empowering Leaders and Creating Powerful, Positive Change Together
Rest assured, John's not going anywhere. He's just doing what he does best, empowering leaders across our organization to be catalysts of change for anyone who wants to continue their personal growth and become a better leader – a leader who inspires a life of significance in others.
As someone seeking transformational growth in your own life, please join us in sharing this foundational message of values-based leadership with the world and continue your leadership journey alongside our team as we create powerful, positive change together.
Discover Your Potential with Maxwell Leadership
Are you searching for ways to grow your potential as a leader or how to develop your leadership skills? Check out MaxwellLeadership.com to explore what we offer and choose the right path for your personal growth and professional development goals.