Mark Cole: Memories are Made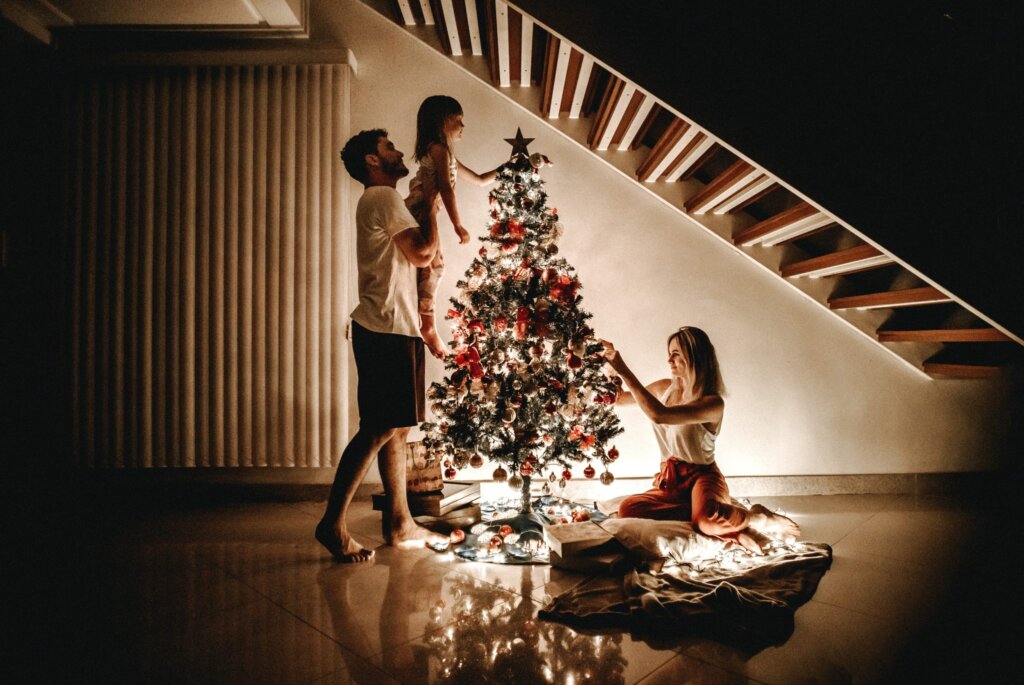 There is something I've come to value far more than any gift I've been given: making memories with the ones I love. To me, that's what makes Christmas the most wonderful time of the year.
I hear many people this time of year complaining about the chaos of the Christmas season—the hustle and bustle of lines at shopping malls and traffic flooding the highways.
You might find this strange, but I actually don't mind the hustle and busyness. The thing I have the hardest time with this time of year is slowing down! But I have come to learn that slowing down in the midst of the chaos is the most rewarding choice you can make during the holidays.
I'm sure you've heard the popular Christmas song 'Let it Snow,' and probably have sung these words a time or two:
Oh the weather outside is frightful,
But the fire is so delightful,
And since we've no place to go,
Let it snow,
Let it snow,
Let it snow.
Having no place to go has never been a goal of mine! It actually makes me feel quite unproductive. But there's a valuable reminder inside this familiar song to slow down.
Here's the truth: If your calendar is full of places to go this Christmas, you will have a very difficult time making memories with those that you love the most.
Memories aren't automatic; you will either make them or miss them.
I want to challenge you to be intentional this Christmas about making memories. How?
1. Be Present
The quickest way to miss a memory is to always be in a hurry. Slow down and pay attention to the people around you. In the wise words of Albert Einstein, "Life is a preparation for the future; and the best preparation for the future is to live as if there were none."
Spending time is not enough. You have to be intentional with the time you spend in order to make a memory.
2. Start Where You Are
I want to encourage you to focus on the people right in front of you this Christmas. Sometimes the hardest people to make memories with are the people closest to us, because it's easy to look over them. But I have found in my own life that there's nothing sweeter than experiencing something memorable with family and friends.
Maybe for you, it's time to put the phone away for a few hours so you can focus on your kids. Or spending some focused time with your significant other, one on one with no distractions.
3. Reflect to Remember
John Maxwell's favorite two questions to ask after an experience are "What did you love?" and "What did you learn?" These are great questions that lead the conversation in a way that cements the experience in everyone's mind as a memory. This is important because the payoff for making a memory is reliving it together.
Don't just let the holidays happen to you this year. Be intentional and create experiences that will be remembered. Don't run from place to place. Slow down and enjoy your family and friends.
I believe that's what Dr. Seuss meant when he penned this quote, "Christmas doesn't come from a store. Maybe Christmas perhaps means a little bit more."
Merry Christmas to you, my friends. Make it memorable.