My Takeaways from Live2Lead 2019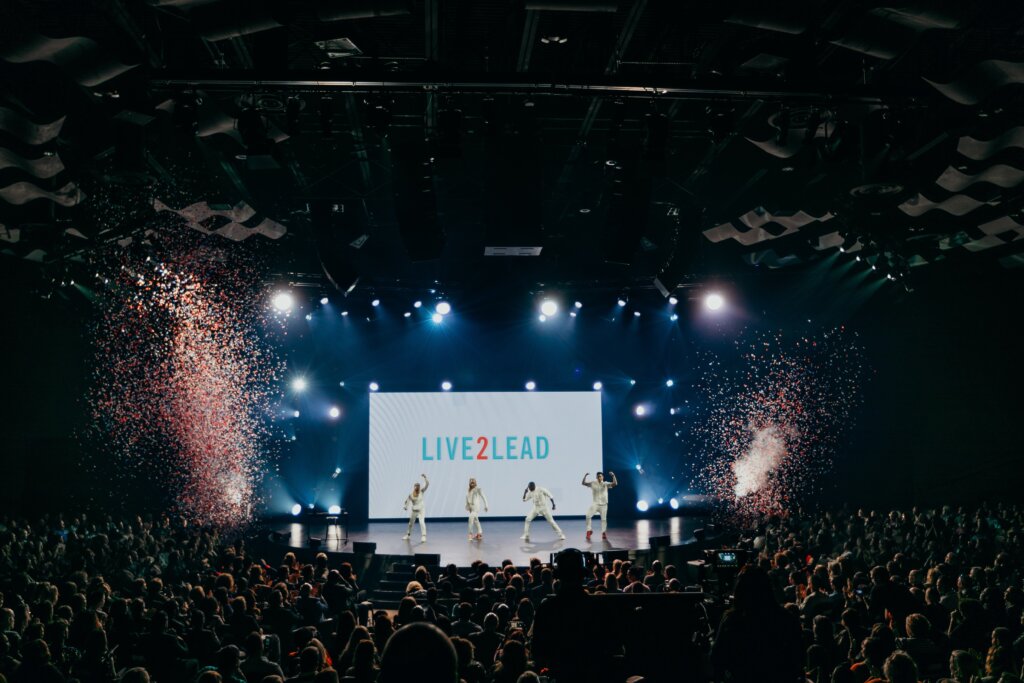 My father once told me the story of five frogs on a log, and how three decided to jump off. When he asked me, "How many frogs were left on the log?" I answered, "Two!"
"No, son," he said, "there were five. Deciding to jump and jumping are two different things."
There is a difference between deciding and doing. Rachel Hollis encouraged everyone to just take action on whatever was in front of them. Don't wait to get perfect. Just get in the game.
I've taught for years that leaders have a bias for action—which means you have to forget yourself so you can give yourself. Some of you are sitting on something and you need to quit waiting to hatch it. Just get in the arena of action.
Generosity:
What was beautiful about our speakers is that they live generous lifestyles. Each one came to the stage prepared to serve and give to the audience, and that is so different than the world's way of thinking.
I couldn't help but think of the advice Angela Ahrendts got from her father: "You will never be happy unless you give 60 and take 40. In everything give 60 and take 40."
The success of my day is not by the harvest I reap, but the seeds that I sow. When we live generously, there's always a return.
Father:
Every year I focus on a word. In 2018, I was given "Father" and I was given "Father" again this year. Perhaps the rest of my years will be "Father", and if that's the case, then here's what I know:
As a Father I am to…
Bless and Empower people. If you look at the roots of fatherhood the father provided the blessing upon the family.
Provide Unconditional love.
Revel/Rejoice in success of others. A good father always wants his children to do better than himself. I determine to be happy for other people's success.
Provide Fatherly advice. Give people fatherly counsel.
It's hard to put into words how special this year's Live2Lead truly was—it's something you need to experience for yourself. That's why I'm grateful that many of our simulcast hosts, all of whom are certified John Maxwell Team coaches, will rebroadcast the event over the next few months.
I encourage you to visit the Live2Lead website to find a rebroadcast near you, and see for yourself why the 2019 Live2Lead was our best one yet.