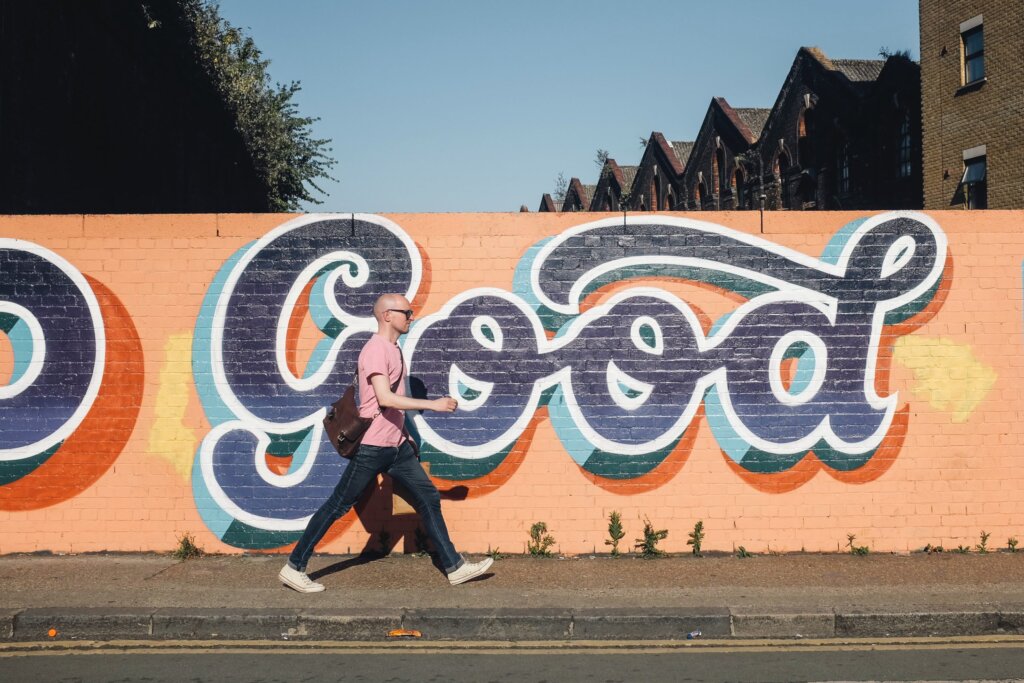 Since January 1 I've been walking one mile a day. It's part of our Transformathon—which ends later this month with an amazing 5K walk that I'll be live-streaming from two different locations—but it's also part of my health routine.
When Covid hit last year and my travel schedule suddenly opened up, it didn't take me long to realize that I would have to fill some of those now empty hours with something productive. Something that would make me better. Something that would help my growth.
So I started walking. I could've joined a gym, or hired a trainer, but walking is something that everyone can do. It's something that doesn't require fancy equipment. It's something that you can do without needing a coach to show you how.
When it comes to it, a walk is just you, your willpower, and the open road.
What I loved about my walks was the uninterrupted thinking time! I made use of every mile, no matter how slow it may have been, by using the time to think about the things I was learning, or the things I was reading, or to think about our work for Transformation. Those daily walks became some of my most productive minutes of the day.
They also taught me the value of a mile.
One mile might not sound that impressive to some of you, but for many of us, it's a big achievement.
That's because it's takes us a little longer, requires a little bit more grit to get it done. That mile represents the victory of our will and celebrates the power of intentional action in our lives.
That's why I love this Transformathon. Hundreds of you have signed up and joined me out on the road (or in the pool, as I was today!) to put in your mile. And while you're walking, my team and I have provided you with a value to think about along the way. Since all Transformation is rooted in good values, it makes sense for us to meditate on a value as we walk.
Today's value is teachability and I've recorded a video teaching on that value that you can watch on my Instagram or Twitter feeds (and I encourage you to give today's video a look—it's a hoot!).
But we've also discussed other values, powerful values like Attitude, Courage, Initiative, and Empathy. These values are the key to unlocking the potential in other people; they are the way that you and I can introduce change into our worlds by living out these values with the people we call neighbors and friends.
As you walk each mile, I want you to think about how the value of the day could change your neighborhood.
What would happen if people were to embrace teachability and be open to learning new ideas or ways of living? What would happen if your neighbor who's struggling with their marriage really understood the value of relationships? Or if your teenager could learn and live out the value of self-control?
I'm not saying that values are a magic cure-all, but I do believe that they are at the heart of restoring broken lives and broken people. I've seen them work in too many places to give up on that belief. Good values make life better for everyone.
Please join me in this Transformathon. Sign up today and receive a free copy of my book, Change Your World, and take our brand new Values Assessment which helps you identify what you value most. It's a powerful assessment and the results might just surprise you.
There's incredible value in a single mile—the kind of value that can Transform your community, and thousands of others around the world. Join me as we walk for Transformation and bring the power and hope of good values to the world.