Leadership Culture Born from One Individual's Intentional Effort to Change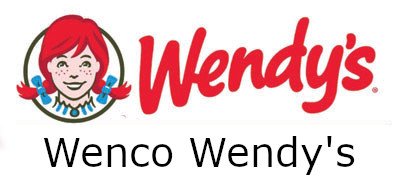 Zane Gross, owner of Wenco, a franchise for the Wendy's restaurant chain, purchased the franchise when it had just 8 locations in 2000. Two decades later and the franchise stands at 64 restaurants, acquiring 49 of those locations within a single year. But such explosive expansion did not come without growing pains.
"I felt we were suffering from an obvious lack of trust between team members," related Zane Gross, Franchisee for Wenco. "We had a focus on self and not about the team as a whole, not about the greater good of the organization or an understanding that our decisions are responsible for taking care of the many families that are a part of our company."
Pursuing this greater good is part of the core mission of Wenco. "Every restaurant we build, every grand opening, even if it's from a remodeling, we have a public prayer dedication," Zane shared. "I believe our purpose is marketplace ministry, where we don't want to only develop better leaders for Wenco or business in general. We truly value individuals and we want them to become the best version of themselves that they can become."
Looking inward
Zane saw an opportunity with The John Maxwell Company to help him align the culture of Wenco with the values he wanted to be at the core of the organization. "I had followed John Maxwell for quite some time," he said. "I became interested in leadership training and development, because I knew that if I wanted to grow the company, I personally had to grow in my own leadership. I started focusing inward and trying to grow personally as a leader, as I had to set the example and walk the talk before I could get other people to follow me on the growth journey."
Wenco engaged The John Maxwell Company to teach the 5 Levels of Leadership to all general managers, district managers and senior leaders at Wenco. Rick Vandermyden, Executive Facilitator and Coach for The John Maxwell Company also came in to work with the leadership of Wenco, starting with Zane Gross. "I found that Zane's approach was to be fully engaged in our training, to be open to coaching and fully embrace what we call the Law of the Lid," said Rick. "The Law of the Lid states that leadership ability is the lid that determines a person's level of effectiveness. Leadership ability—for better or for worse—always determines your effectiveness and the potential impact of an organization."
"Zane knew he had to grow himself first based on the law of the lid and we've continued to pursue his continuing development of humility," Rick shared. "Leaders generally look outward and say, 'Boy, my team's messed up. Can you come in and fix them?' But when a leader is willing to look in a mirror and deal with the truth, that's when lasting and meaningful change can happen. Zane had a willingness to learn, to look at his thinking and really be willing to expose himself when it would be easy to hide out as a leader of the organization."
Growth one step at a time…
Zane started to build up a library of assets from The John Maxwell Company and put them to work on the leadership development of the Wenco team. He continued to focus on his personal leadership development and attend as many John Maxwell Company events as possible. Then, the time came to take leadership at Wenco to the next level. The John Maxwell Company came onsite to engage director-level leaders with the 5 Levels of Leadership and a full year of coaching calls.
…but not without its challenges
As the other leaders went through this process, a surprising thing happened: there was some unexpected turnover within Wenco. "When we brought in Rick, we really started separating the pretenders from the real, true, serious people who had the heart to grow as leaders," Zane shared. "It created turnover that we quite honestly didn't expect. I just thought everybody would want to grow as a leader. But this was for the best. Before, we had leaders that thought they knew it all and were very protective of their territory. They were just too skeptical of what we were trying to do due to their own preconceptions. This was all a barrier to our collaboration. Now we have a much stronger and more cohesive team and it's just a joy to be together and really work and respect each other and value each other as leaders for the greater good."
The monthly coaching calls continued for Zane and for Jamie Jackson, VP of Operations for Wenco. This has been a great success, as Rick found Jamie's coachability to be exceptional. "He has a willingness to push back, ask questions and to look at things through his own eyes," Rick shared. "He has the humility to look for wisdom, and then he asks, 'How does it apply in my situation specifically?' There was one conversation where Jamie was close to firing a person. He found that she was abrasive and difficult to work with, but he still felt there was potential that we could tap into."
Jamie related the rest of the story: "I remember the day we sat down, this individual and myself, and laid everything out. There wasn't a single emotion or fact that wasn't on top of that table. And she took it and ran with it. I was able to receive guidance from Rick on how to handle certain situations; the speed bumps that would come up for us with this individual. And it was also great to be able to highlight her successes with Rick along the path. Fast forward to today, and she is the number one producing district manager we have in the company."
Growth becomes contagious
"It's very unique at Wenco that we have at our core the passion to develop people, pour into them and make them grow," said Zane. "And we're blessed to have The John Maxwell Company as a part of that transformation. Sometimes I hear people say: 'This is why I love working for Wenco, because they take the time to develop me.' It's just the enthusiasm and the understanding that we are a people-first organization that's pretty special."
"It's becoming more evident throughout the company that senior leadership is all on the same page," Zane added. "We're singing off the same sheet of music now. Our team has developed this relationship that can grow and they are sharing experiences with each other that they all can learn from."Success defined
Wenco's efforts are raising the visibility of the franchise within the Wendy's corporate environment.  Zane shared the story of a Wendy's Regional Vice President who had transferred out of Wenco's region and then transferred back after two years. After the hiatus, the change this person recognized in Wenco's culture was dramatic. "He sent us an email sharing that he was so impressed with what we are accomplishing right now," stated Jamie. "It was a very powerful statement because this was somebody who wasn't necessarily pumping his fists for Wenco two years ago, but he sure seems like one of our greatest allies today."
Wenco's transformation may be cultural, but there are hard numbers that resonate with the overall improvements to the organization. "Once we got the culture straight, we started improving in our operational metrics, which in turn helped grow top line sales," Zane explained. "It also helped us to grow bottom line profit to make us more profitable as an organization."
"From a financial standpoint, we recently experienced one of our most profitable periods in the dead of winter, in Indiana," added Jamie. "The proof really is on the P&L Statement."
When Zane was asked to summarize how his organization got to such a solid position, he admitted that he really saw it as an evolution that had to occur in stages. "I truly believe that if the order of our engagement with The John Maxwell Company were shuffled, we would not have been as successful and would not have experienced such record growth," he stated. "It has proved to be a building block process beginning with the foundation of me investing in myself to 'raise my leadership lid.' Then continue to place the other blocks in place when appropriate. And the result has just been a game changer."