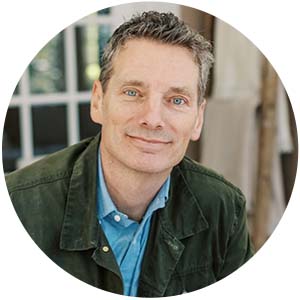 Jeff Henderson
Leadership Expert and Best-Selling Author
Named by Forbes Magazine as one of 20 speakers you shouldn't miss, Jeff Henderson has become a trusted voice for businesses and non-profit organizations.
Jeff's aim is to help organizations build a good name where both purpose and profit thrive.
His best-selling book, Know What You're FOR, launched a movement in non-profits around the world and has become a focal point for many businesses. Jeff has worked for well-known organizations such as the Atlanta Braves, Callaway Gardens, Chick-fil-A, and North Point Ministries, one of the largest churches in America. While there, Jeff led three churches for over 17 years and helped launch North Point Online, one of the largest online ministries in the world.
Expertise & Topics
Jeff delivers results on the following topics in a live or virtual setting.
Know What You're FOR: A Growth Strategy for Work, and Even Better Strategy for Life
What to Do Next: Taking Your Best Step When Life is Uncertain
Communicators Bootcamp: Step by Step Guide for Being an Effective Communicator
True North: Winning the Leadership Battle With Yourself
Jeff also offers executive coaching and in-person, or virtual, team training.
Proud to have partnered with
---