Minute with Maxwell
Today's Statement of Strength
"Hope is not easily defined, but impossible to embrace without faith."
Want John's daily videos sent to your inbox?
John Maxwell:
Welcome to the John Maxwell Executive Leadership Podcast, where our goal is to help you increase your reputation as a leader, increase your ability to influence others, and increase your ability to fully engage your team to deliver remarkable results. Hi, I'm Perry Holley, a John Maxwell facilitator and coach.
Chris Goede:
And I'm Chris Goede, Vice President with John Maxwell Company. Welcome, and thank you for joining. Listen, we are here to add value to leaders, and we believe that leadership is influence. All of us have influence, and all of us are leading in one way or another. If you're interested in learning more about the blogs that Perry writes for us to go along with these podcasts, maybe if you're interested in learning a little bit more about our one-on-one coaching, or some training and consulting with your organization, don't hesitate to go to johnmaxwellcompany.com/podcast. There we have a form. Fill out that form, let us know what your needs are, and we'll be in touch with you, one of our team will reach out. So, thank you again for joining us. Today, we're going to talk about, and those that follow us know that Perry comes up with the content and the titles and I love them, right? As he's laughing. But I'm really excited about today and today's topic is, from Pop Warner to the pros, talent is never enough.
Perry Holley:
And let me just jump in here and save you the introduction because this one's going to be a little personal and I want to let him know, telling you right to your face, this is not an intervention. This is not something but this is going to be a bit more personal for Chris than a normal podcast would be. But as some of our listeners may know, Chris' son, Rylan plays for the now national championship University of Georgia Bulldogs.
Chris Goede:
And see what he's wearing today.
Perry Holley:
Some time ago Chris and I were talking as Rylan made his way recruited heavily to be at the University of Georgia. I just found it interesting having played myself at a lower levels. Chris played at the highest levels, and we got the talking about, as you go from as a Pop Warner, which is a junior league for football in the United States if you're not familiar with that, to a junior high school team, to a high school team, to be recruited to a college team, to hopefully be recruited to a professional team, every level talent increases, but at certain levels, I think especially and I'm biased because we're in the SEC and it's very high level of talent if recruited. But you're recruited at the highest levels that it seems like talent becomes the difference between the talent.
That's what I was asking Chris. It becomes very narrow at that point. What's the difference maker? What's the differentiator? So, as you continue to climb in the business, obviously we want to make this in your business world that you continue to develop your talent, but is talent enough?
Read all transcript
Thinking Building Your Own Business?
If you are looking for a way to build a successful business using a proven business model, ask us about the Maxwell Leadership Certified Team. Book a no-cost, no-obligation call with one of our amazing Program Advisors and learn more about John's team of highly successful speakers, coaches, and trainers. Click the "Start The Conversation" button below and follow these quick and easy steps:
1
Fill Out the Form
Tell us a little bit about yourself so we can come alongside you.
2
Book a Call
A Program Advisor will reach out at a convenient time.
3
We'll Talk
Bridge the gap between where you are and where you want to be.
The Maxwell Leadership Certified Team: A Global Community of Leaders, Influencers, and High Achievers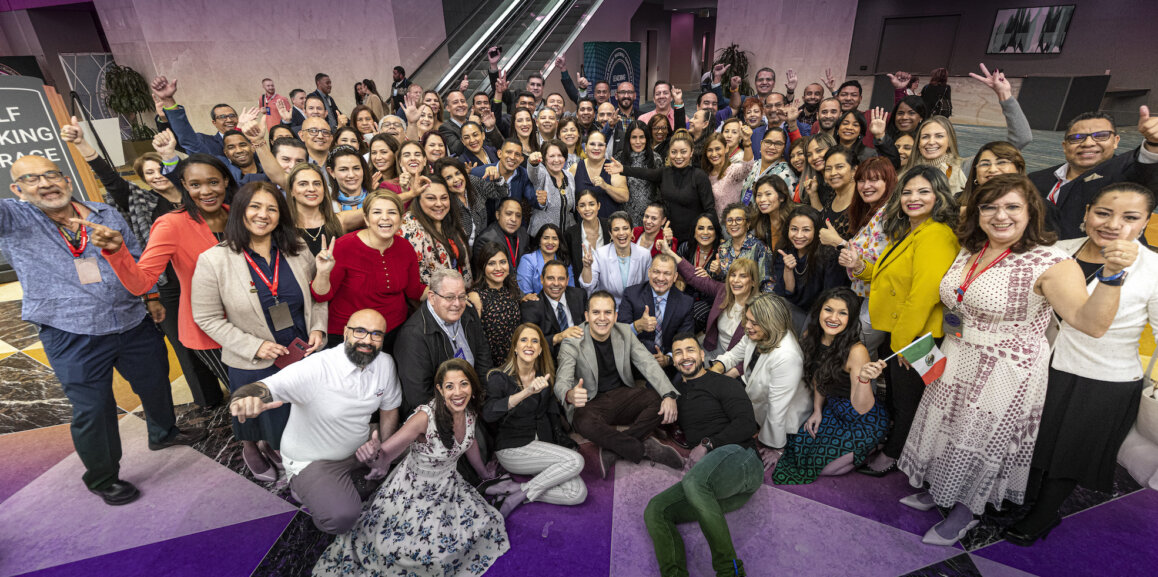 Maxwell Leadership Certified Team members touch every industry, but what really ties us together is a genuine commitment to lead through positive influence. That's our DNA.
To guide our growth, we use a comprehensive curriculum crafted by John C. Maxwell and his esteemed faculty that he has personally vetted and mentored. Since 2011, our faculty has equipped tens of thousands of leaders with the skills, resources, and business success strategies to build their own profitable speaking, coaching, and training businesses, and we would love the opportunity to do the same for you.
Speak with one of our Program Advisors and see if a certification with Maxwell Leadership is for you.
Leadership is Influence
Increase your impact and influence with Maxwell Leadership.
Speak to a Program Advisor today!