Bridgewater Associates Chief Legal Officer Tracey Brady Yurko says: Learn to figure it out.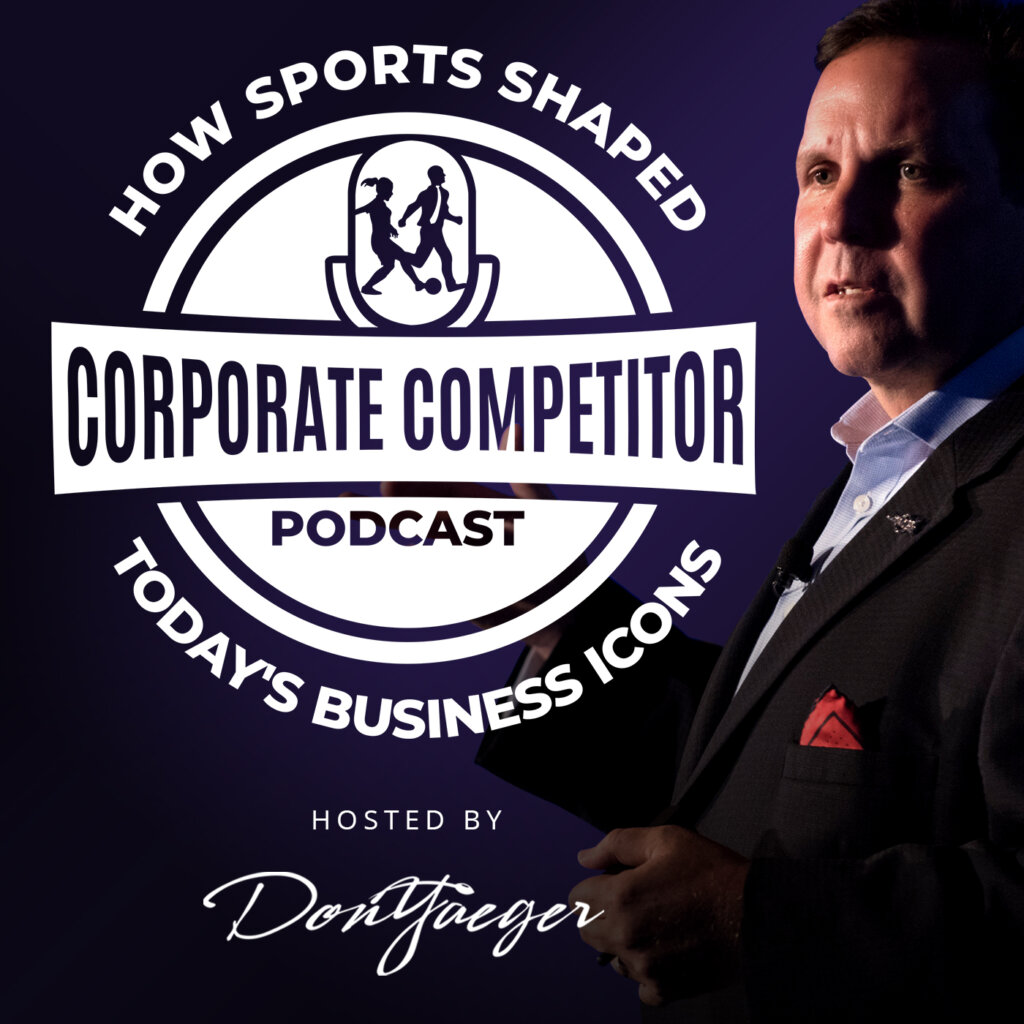 Most of us think of a skillset as a set of things we already know how to do, right? But Tracey Brady Yurko says one of the greatest skills you can develop is the ability to figure out how to obtain skills you'd like to have and adding them to your set.
Sound confusing? Well, it's not, especially as Yurko describes the technique in this latest episode of the podcast in which, she admits, she actually seeks out opportunities to make herself uncomfortable.
"The thing that's really helped me in my career has been putting myself in enough things where I didn't really know how to do it but I learned how to figure it out," she said. "Putting myself in places where I was uncomfortable, but had to figure out how to do something, stretched me, changed the way that I thought and allowed me to be in a spot where the things I became responsible for were very broad."
How broad? Yurko is the Chief Legal Officer and Corporate Secretary of Bridgewater Associates, a premier asset management firm with $150 billion under management. The key to learning how to learn, says Yurko, rests on "knowing how to ask the right questions to get the people who are the experts involved, and exposing yourself to lots of different things, some of which you might be good at, and some of which you won't be.
"It's okay not to be the star all the time," she added.
As a Johns Hopkins athlete, Yurko was enough of a star in lacrosse to develop a well-rounded game and captain her team. But she was also good enough at following her own advice to not only excel in lacrosse but also participate in the chemistry and environmental team clubs–fields where she wasn't the star. In the podcast, Yurko offers insights into skills that may not fit naturally on the resumé but belong in any true leadership toolkit. These include:
How to give honest feedback that promotes learning without hurting people's feelings.
Why learning to flex your "feedback muscle" is critical to mentoring in today's workplace.
The real reason effective leaders ought to practice being calm in times of crisis.
With nearly 1,500 employees and markets all over the world, things can get tricky at Bridgewater, and when they do, Yurko wants to be the one her team comes to. "It ties back to lacrosse," she said. "In moments when the score is tight, and time is ticking down, who do you want to get the ball to? It's the person who shows grace under fire, has a clear head and knows what needs to be done."
Resources
Connect with Tracey on LinkedIn.
Bridgewater Associates is a premier asset management firm, focused on delivering unique insight and partnership for the most sophisticated global institutional investors. Learn more!
Never Miss An Episode
You will receive a FREE chapter from Don's best-selling book on GREAT TEAMS when you subscribe.
---
Bonus Resource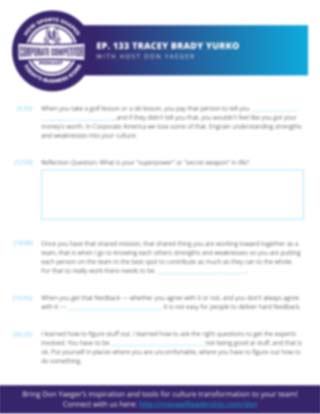 ---
See Us Live!