KPMG US Chair & CEO Paul Knopp says: The best cultures have leaders who listen.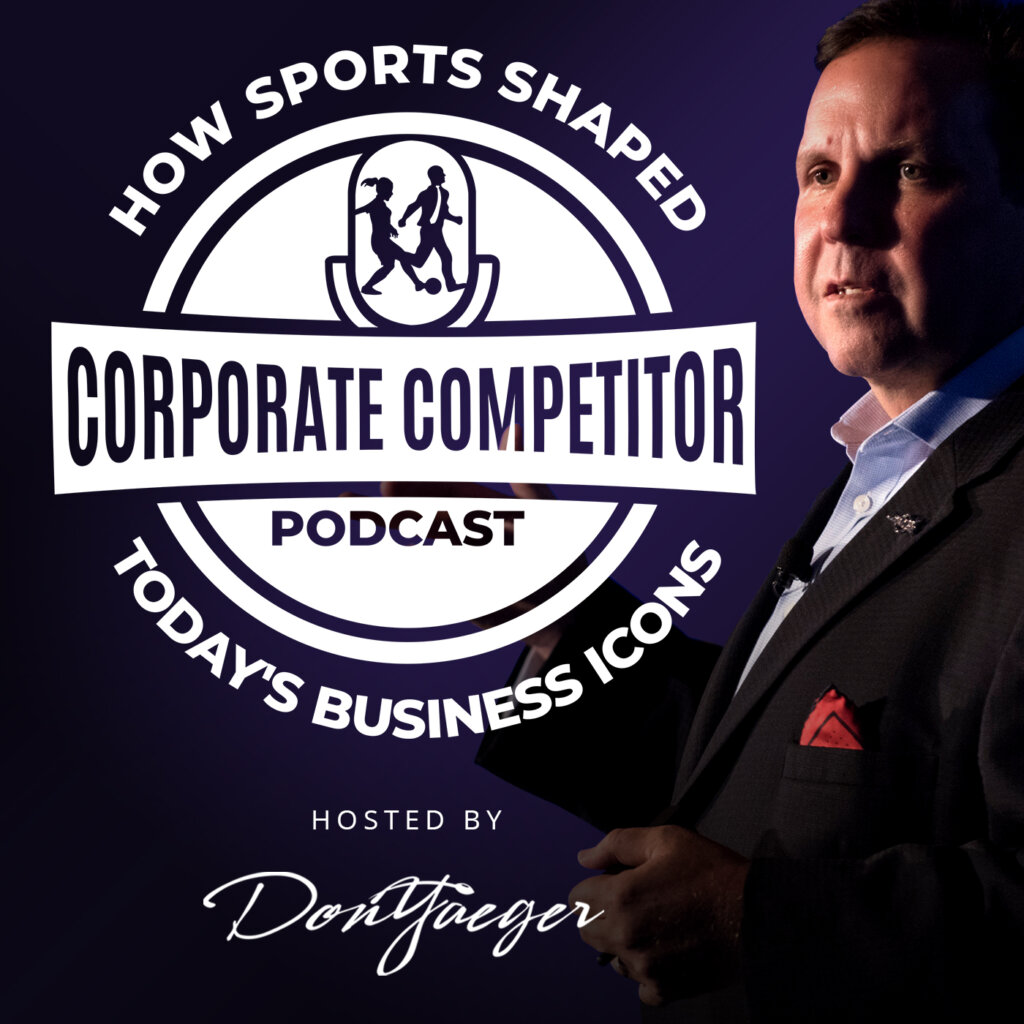 How can leaders make sure their teammates feel included and part of their organization's culture? "You have to be a fantastic listener, work hard to make sure that people are heard, and you have to try to engage people in a way that everybody recognizes that everyone has something to contribute in the team environment and the success of the organization," says KPMG US CEO Paul Knopp.
"In my 39 years at KPMG, I've been part of many different teams," Paul said. "Inclusion is really hard work because you have to do something as a leader to ensure the culture is built around inclusion. You have to get inclusivity right to succeed in a diversity, equity, and inclusion journey."
Paul has carried this out by asking intentional questions of his Black and Hispanic employees that address issues of inclusion. "Do you feel like you belong here?" "Do you feel like your experience in our organization is the same as what our white colleagues are experiencing?" By asking these questions, KPMG is learning whether employees feel safe and comfortable. Initiatives can be, and have been, built based on the answers.
Under Paul's leadership, for example, KPMG has been consistently recognized on Fortune's 100 Best Companies to Work For and DiversityInc's top 50 companies for diversity lists. He was also named to Glassdoor's list of Top CEOs determined by employee approval ratings. Listeners to the podcast will learn how KPMG uses DEI principles and practices in its strategic planning, especially with talent acquisition. Paul says that the leader's job is not only to foster positive change in an organization but to model the kind of confident, trusting mindset that makes change possible. "Worrying is not a productive way to bring about change," he noted. "The leader's role is to be calm in the middle of adversity."
You Will Learn
5:00 How integrity, excellence, and courage work together.
7:00 How to build a values component into your assessment framework.
13:00 Why KPMG gave its 35,000 teammates a day off for public service.
16:00 Two diversity, equity, and inclusion questions to ask your teammates.
22:00 How to take a group of individuals and make them a team.
Resources
Never Miss An Episode
You will receive a FREE chapter from Don's best-selling book on GREAT TEAMS when you subscribe.
---
Bonus Resource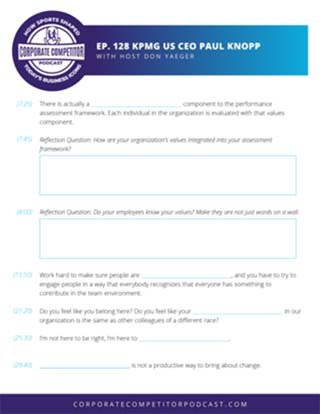 ---
See Us Live