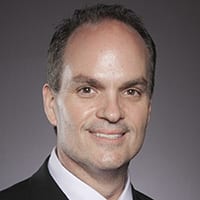 Get to Know John Griffin
WHY I'M HERE:
To lead clients through their biggest organizational roadblocks and most difficult leadership challenges.
ASK ME ABOUT:
Community engagement, public speaking, global mentoring and senior advocacy.
John Griffin is a globally recognized coach, speaker and facilitator delivering value to The John Maxwell Company clients across multiple industries.
John lives out his mantra, "YOU Matter," by empowering others to discover, embrace and boldly live out their true leadership purpose. Working closely with client decision-makers, he creates and implements sophisticated strategies to enhance the leadership posture of their organizations.
Prior to joining The John Maxwell Company, John served as CEO and Publisher of Texas Seniors' Guides, Inc., and Chairman of the Board for Helping the Aging, Needy and Disabled, Inc., in Austin. He currently teaches leadership coursework as an Adjunct Professor for Concordia University Texas.
John earned his Master of Business Administration in Leadership & Organization Management from Concordia University – Austin, as well as a Bachelor of Science in Industrial Engineering from Mississippi State University.