Keynote Speaking
Are you looking for a keynote speaker for an upcoming conference or corporate event?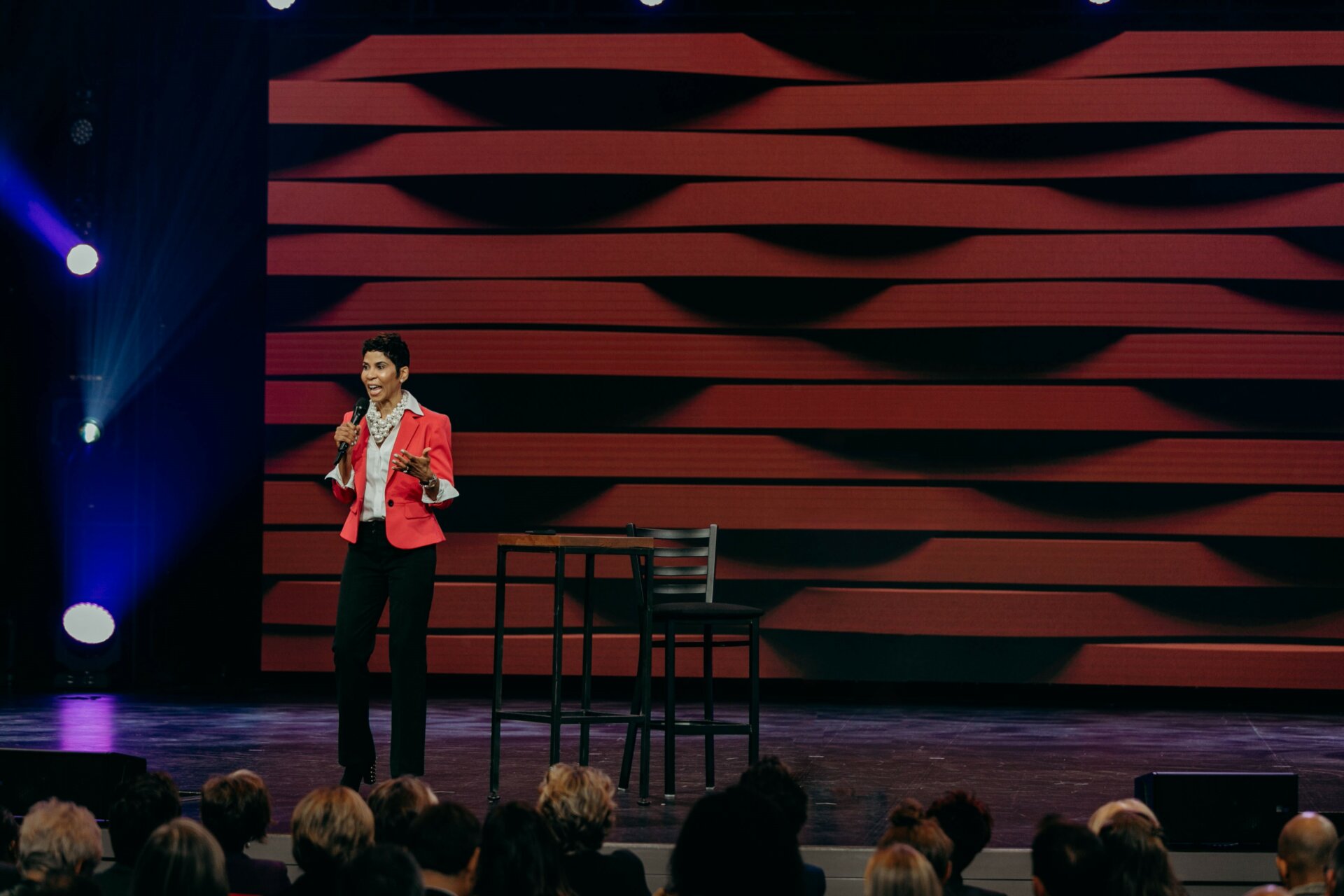 Maxwell Leadership has a diverse group of leadership experts that will motivate, inspire, and entertain audiences of all sizes.
All are trained and mentored by John C. Maxwell, internationally recognized leadership expert and best-selling author.
TOPICS
5 Levels of Leadership
360 Degree Leader
Authentic Leadership
Accelerating Teamwork
5 Strategies to Win with People
15 Invaluable Laws of Growth
The 21 Irrefutable Laws of Leadership
Delivery can be tailored from entry level to C-level audiences in order to assist you in cultivating the leaders and culture you desire within your organization.
Available speakers:
John Maxwell
As an internationally recognized leadership expert, John Maxwell speaks throughout the world inspiring hundreds of thousands of leaders. John is a natural born teacher who loves to challenge and motivate audiences with real-life stories, humorous anecdotes, and rock solid principles that he backs up with his live-it-out approach. John has spent the last 40 years inspiring numerous Fortune 500 companies, national trade associations, non-profits, and educational institutions. Many of these clients ask John to return because of his ability to deliver fresh content and continually inspire his audiences.
Chris Fuller
Chris has been studying and communicating John's leadership principles for more than 20 years. Chris unites wide-ranging expertise – training, finance, sales and strategy – with his gift of communication to make him one of the most sought-after motivational teachers in the world. His presentations are ideally suited to both executive level as well as middle and front-line management. Chris recently received the National Speakers Association's Certified Speaking Professional designation.
Corey Baker
Corey has a passion for awakening individuals and organizations to their leadership potential. His twenty years of business experience have made him an expert in growing companies and developing leaders and given him the opportunity to influence individuals at every level of an organization. Corey has spoken at numerous conferences and has been featured in several regional magazines.
Greg Cagle
Greg has over 25 years of experience growing and leading companies to deliver remarkable vision, drive and "outside-the-box" thinking to business leaders. His skilled entrepreneurial spirit informs his expertise in negotiation, finance, organizational restructuring, and leadership development and is only matched by his zeal for helping business leaders achieve exceptional performance. An accomplished public speaker in both business and non-profit circles, Greg is a Certified Facilitator in John Maxwell's 360 Degree Leadership, The Five Levels of Leadership, Accelerating Teamwork, Living the Laws of Leadership, and RightPath Personality Profiling.
Rick Vandermyden
Rick has been involved in real estate development, mortgage lending, and real estate sales in the Sacramento metro area since 1989. He is also an Operating Partner of Keller Williams Realty Folsom. Rick makes it his aim to inspire each person to be the best he or she can be. Rick is driven by a relentless passion for personal growth and leadership development, his goal is to transform individuals, small businesses, and corporations and help them reach their highest level of leadership.
Kathy Coder
Kathy employs over 20 years of experience in non-profit, government, and business environments to help leaders and companies realize their full potential. In the last 12 years, she worked with a diverse portfolio of clients, including Wal- Mart, Chick-fil-A, Duquesne Light, UPMC, Time Warner Cable, Home Depot, and Upper St. Clair School District. She is a member of the American Society of Training and Development and the National Speakers Association, and certified in a wide variety of training programs that help businesses grow their people and revenues.
Perry Holley
With 30 years of experience in the technology industry, specifically sales leadership and business services, Perry has worked for large established companies, as well as smaller niche service providers. Perry is a published author of Repeat the Remarkable – How Strong Leaders Overcome Business Challenges to Take Their Performance to the Next Level (McGraw-Hill, 2014). He has a passion for developing others and seeing people grow into the leaders they were intended to become. Perry earned his BBA at the Terry School of Business at University of Georgia.
Stacey Speller
The author of two books, Directions 2 Destiny and The Designer Life, Stacey began her entrepreneurship on a global scale, traveling throughout the African continent in league with bestselling author John C. Maxwell. During this time, she delivered keynote presentations to many of the largest corporations and forums in the region. In addition to her speaking engagements, Stacey also worked as a repeat guest on Good Day South Africa, Rainbow FM & as a contributor to Africa's monthly publication, Blaze.
READY TO TALK TO SOMEONE ABOUT BOOKING A KEYNOTE PRESENTATION?