Maxwell Leadership Podcast: Get Intentional With Your Growth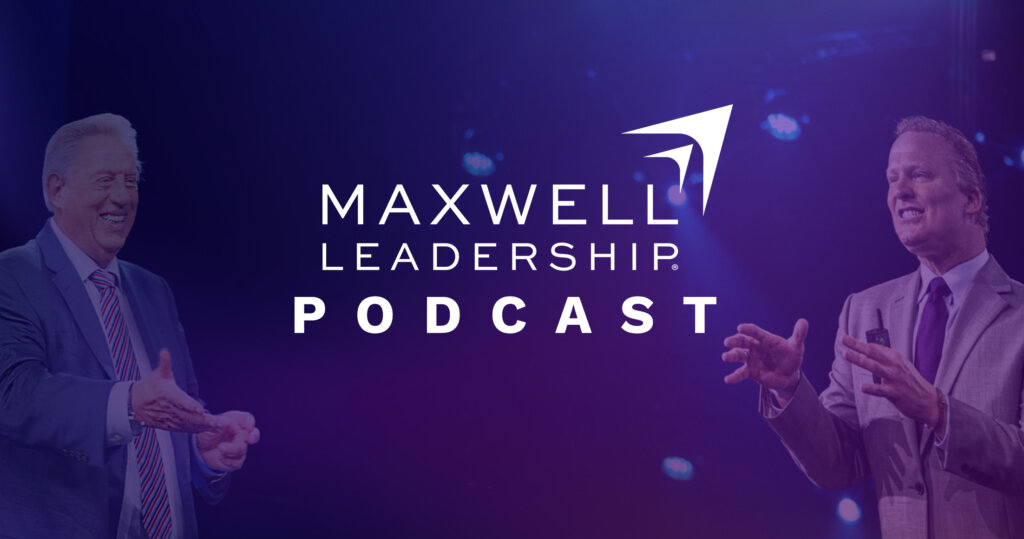 Did you know that growth is the only guarantee that tomorrow will be better? Whether you've heard John Maxwell say that 1 time or 1,000 times, it's true! How can you be better tomorrow if you don't grow today? In this episode, John Maxwell shares the Law of Intentionality and challenges us to close the growth gaps in our lives. He also, provides you with an intentional growth plan that you can begin to implement immediately after you listen to this episode!
After John's lesson, Mark Cole will be joined by Chris Goede to talk about being an intentional leader and how they apply these principles from John's lesson to their own leadership here at Maxwell Leadership.
Our BONUS resource for this episode is the "Get Intentional With Your Growth Worksheet," which includes fill-in-the-blank notes from John's teaching. You can download the worksheet by clicking "Download the Bonus Resource" below.
This episode is sponsored by BELAY––the incredible organization revolutionizing productivity with their virtual assistants, accounting services, social media managers, and website specialists for growing businesses just like yours. Get BELAY's latest ebook, Lead Anyone from Anywhere, for free, and learn how to make your hybrid workforce just as effective, if not more, than a brick-and-mortar organization! Just text the word MAXWELL to 55123 for your free copy today!
References:
The 15 Invaluable Laws of Growth by John C. Maxwell (Use code PODCAST at checkout for 15% off this week only)
Relevant Episode: Great Leaders Are Great Teachers
Sign up for the Maxwell Leadership Growth Plan
Shop the Maxwell Leadership Online Store
Read The Transcript